How I saw the 84
th

International Motor Show in Geneva / Salon de L'Auto Genève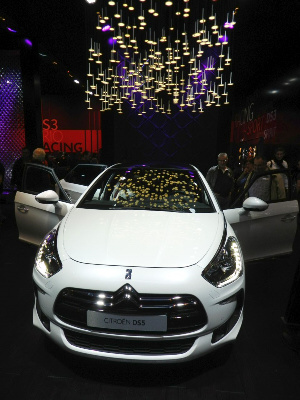 I spent a fantastic day, the whole Saturday 6th of March, 2014, in Geneva (Swiss)
on the 84th International Motor Show.
To keep all of these cool moments of looking on cool cars for memories, the internet is a perfect external storage (from my brain's point of view). Thus, this website is created. Maybe, you gonna find it interesting.
If you haven't already been there (I mean the show), you should definitely attend the next year's show. If I could recommend: Do not go there with your kids or wife (for the first time). You have been warned, dude :). The first year should be just you and cars... to enjoy the show completely.
Hmm.. I'm sure you already checked many Motor Show photos on the internet. Well, I'm sure that nobody put that much effort to posting fb images as I did into the building of this site... :) So, forget all these crappy photos taken by all different cellphones models with plastic lens instead of classic objectiv. Here we go with nice high res pictures taken by photographic apparatus with real glass lens. And.. the site is built with a lot of enthusiasm :)
Anyway, enjoy.
Dr. Tom
Funny fact of the International Motor Show in Geneva
Girls
Although everybody would expect a lot of nice chicks around cars, the reality is far different. There are cars, lot of cars, but just from time to time there is also a nice girl around the cars.
Why?

Surprisingly, after the show visit, I found only ONE photo, where I shoot also the nice girl with a car.
I assume the girls are present just at the first day, for journalists. But, who cares... we go here for cars :-) The world is full of nice chicks elsewhere, right?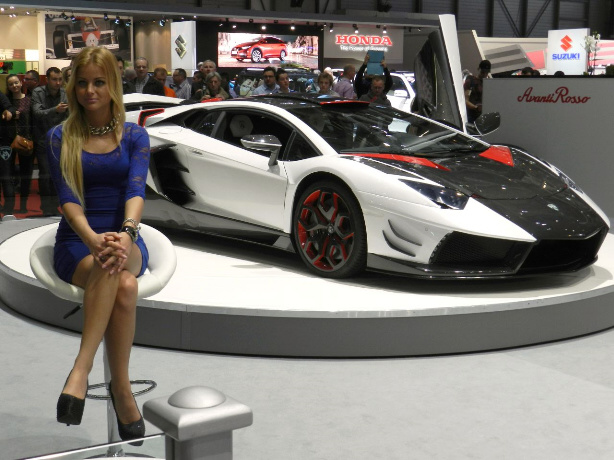 Hey! Look at the right side of the photo. A beautiful girl sits there :-) Ahh... Yes, you saw mainly the Avanti Rosso supercar :-) I knew... I knew it... ;-)